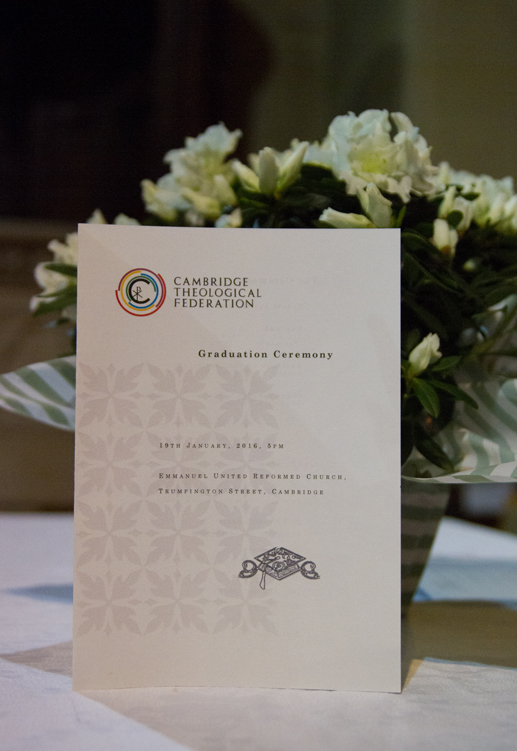 On the evening of Tuesday 19th January, guests gathered at Emmanuel United Reformed Church to join in celebrating the graduates of Cambridge Theological Federation's Common Awards programmes. Pride and excitement aplenty, the evening marked a jubilant end to students' academic studies.
The occasion welcomed graduates from the Diploma, Graduate Diploma and Bachelor of Arts programmes in Theology, Ministry and Mission which, initiated in 2014, aim to prepare students for professional ministry and mission within a variety of religious and everyday contexts. As our first graduating cohort, the class achieved some admirable final grades.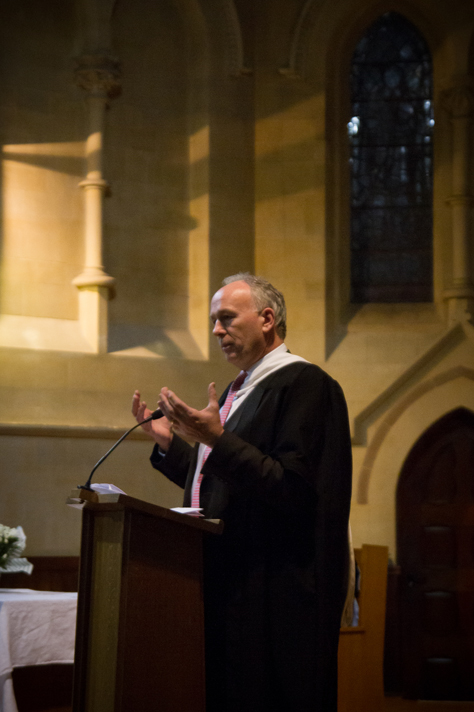 Led by the Reverend Dr Jane Leach, the Ceremony included an official presentation of certificates and an address by guest speaker Professor Simon Lee, Executive Director of the Federation and fellow of St Edmund's College. The service was beautifully orchestrated and students were commended for their hard work and contribution to the community of the Federation. Friends and family were also thanked for their continued support in both the learning and lives of the graduates.
In addition to commemorating its attendees' achievements, the Graduation was a friendly occasion for students – who completed their studies back in July 2015 – to catch up with peers and tutors. Following the Ceremony, festivities were continued with a drinks reception in the Church hall.
Mari Kelly-Gross who graduated with Honours in the Bachelor of Arts programme said: 'It was lovely to celebrate the completion of my studies… It was clear that a lot of thought and energy had gone into preparing for the day'.
The Federation would like to express its thanks to all who took part in the preparations for and proceedings of the day; to Emmanuel United Reformed Church for its wonderful facilities; and, not least, to our alumnae who we wish all the success for the future.
The text of Professor Lee's address can be found here.