The Cambridge Centre for Christianity Worldwide (CCCW)
www.cccw.cam.ac.uk
www.facebook.com/CCCWCentre
twitter.com/CCCWLibrary
The Cambridge Centre for Christianity Worldwide (founded in 1881 as the Henry Martyn Trust) is a research and teaching centre in Cambridge, England dedicated to study, reflection, and practical engagement with the global nature of Christianity in the twenty-first century.
Kirby Laing Centre for Public Theology in Cambridge (KLC)
KLC became independent in January 2021. Its predecessors were the Whitfield Institute in Oxford and KLICE in Cambridge. Our offices are at Margaret Beaufort Institute. KLC is a research centre in public theology, practised in community, and rooted in Christian spirituality.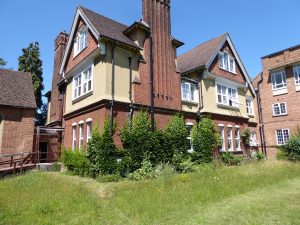 Woolf Institute
www.woolf.cam.ac.uk
www.facebook.com/WoolfInstitute
twitter.com/Woolf_Institute
The Woolf Institute (founded 1998) began as the Centre for Jewish-Christian Relations and later expanded to include the Centre for the Study of Muslim-Jewish Relations and the Centre for Policy and Public Education. In 2010, these Centres were amalgamated under the designation "Woolf Institute".