PhD or MPhil awarded by Anglia Ruskin
Full-time research degrees supervised through the Cambridge Theological Federation and awarded by ARU.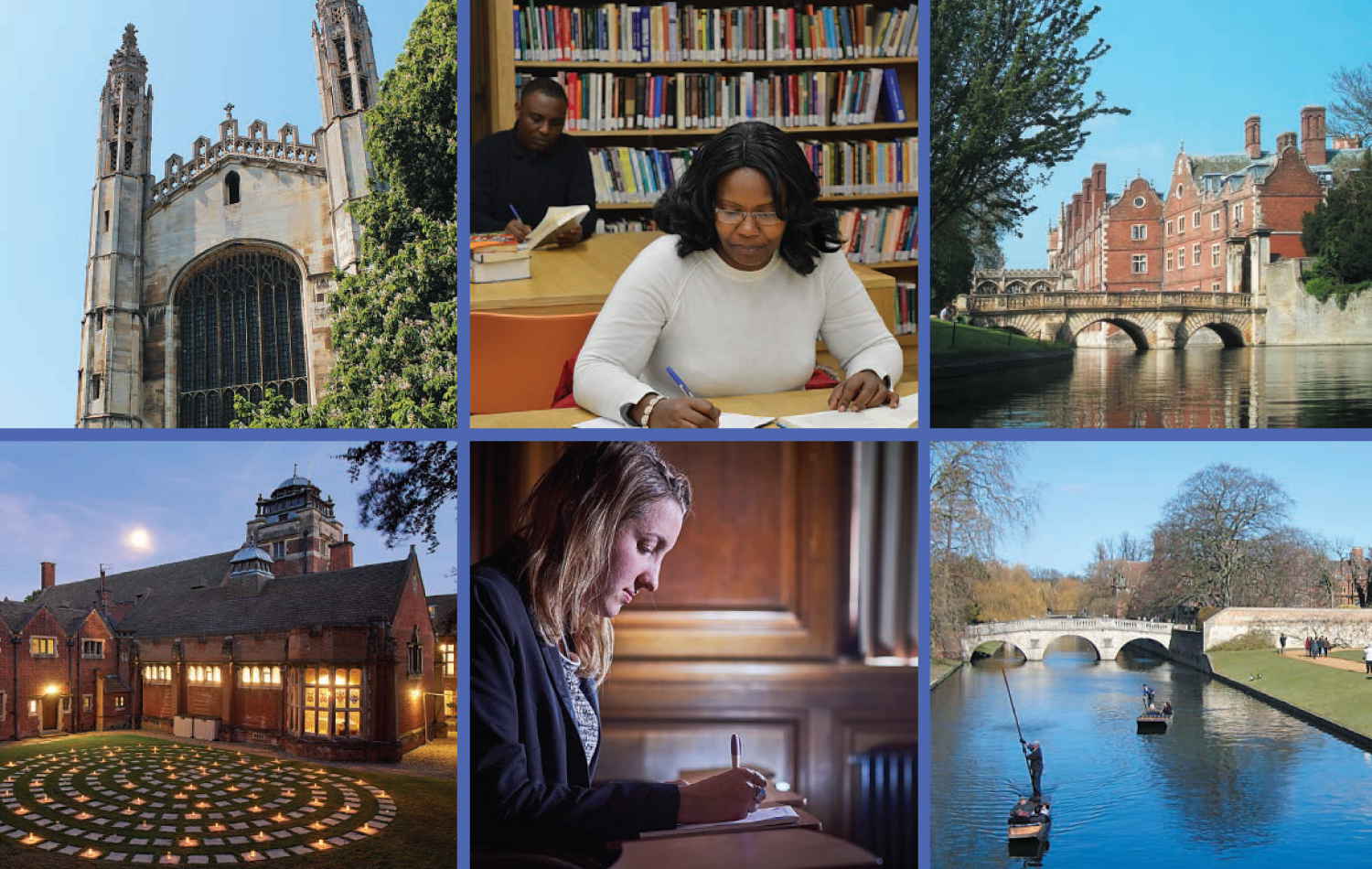 Studying on a research degree through the CTF will involve:
A personal pathway of research defined by your own research proposal and supported by a team of supervisors.
Being part of a lively international research community of students and staff.
Regular research seminars offering opportunities to engage with current leading scholarship and to present and share research across theological and other disciplines.
Why do your PhD through one of the CTF member institutions?
Access to world-class universities
Extensive library resources across Cambridge, including one of the UK's deposit libraries, with a copy of every book published in the UK since 1662
A variety of attractive work spaces across Cambridge
Discipline-specific and crossdisciplinary research seminars, at the Divinity Faculty of the
University of Cambridge and in the CTF.
A prime academic setting with multiple, open-access lectures by leading academics and global public figures
Denominational communities of residence and worship
Fast progress to thesis submission (PhD 3 years f/t; MPhil 1 year f/t)
We have expertise in supervising research across all the major areas of theology, Church history, practical and pastoral theology, and biblical studies as well as specialisms within each of our denominations.
MPhil: You'll need a Bachelor degree or equivalent with first or upper second class honours, in a related subject area.
PhD: You'll need a Master degree or equivalent in a related subject area.
Please note we consider most candidates for PhD with progression from MPhil. If you want to apply for direct entry to the PhD route, you'll also need to provide academic justification for this with your application.
If English is not your first language, you'll require a minimum IELTS score of 6.5, with a minimum of 5.5 in each component (or equivalent test).
To find out more or to apply, contact the Director of Studies at the member institution of your choice.
Apply online at: https://aru.ac.uk/study/apply-online?course=&route=r0121