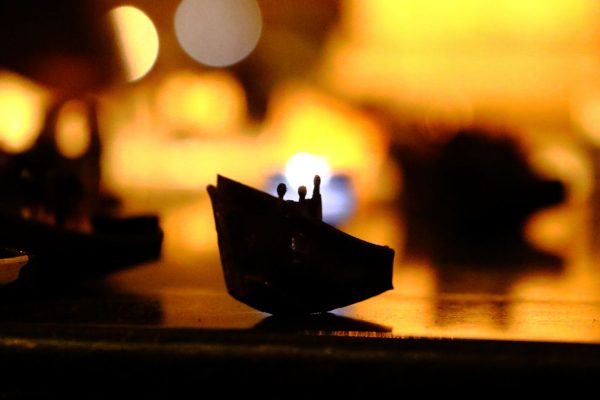 Available as
Postgraduate Certificate in Contemporary Faith and Belief in the Global Context (2 modules)
Postgraduate Diploma in Contemporary Faith and Belief in the Global Context (4 modules)
MA in Contemporary Faith and Belief in the Global Context (4 modules and a 15,000 word project)
Options
Available full-time or part-time
Choose from online or classroom lectures and seminars
Some modules will be available by block teaching in Cambridge over one or two weeks
Students will be supported to:
gain an in-depth understanding of some areas of theological and philosophical discourse in the contemporary academy, church and society, paying attention the global dimension of Christianity
develop a critical understanding of the interaction between mission, secularization, and global shifts in the growth and decline of Christianity
develop theological skills to interpret the world from a theological perspective
explore in detail some issues of theological significance for the contemporary context
| | | |
| --- | --- | --- |
| Postgraduate Certificate | Postgraduate Diploma | MA |
| Secularisation in the Christian World | Secularisation in the Christian World | Secularisation in the Christian World |
| | Plus three optional modules following either the World Christianity Pathway or Faith and Belief Pathway | Plus three optional modules following either the World Christianity Pathway or Faith and Belief Pathway |
| | | Plus a major project (15,000 words) |
Secularisation in the Christian World
This module aims to introduce students to one of the most pervasive paradigms about religion in modern society: the process of secularisation. The question at the core of this module is 'what happens to religion under conditions of modernity and/or accelerated social change?'
The module will entertain both the tenets of the secularisation paradigm (rationalisation, pluralisation, structural differentiation, the contraction in the scope and role of religion in contemporary society) and perspectives which draw attention to related but different processes (religious change, Western European exceptionalism, different models of state-church relations, alternate modernities etc.).
In mapping the various responses and trends triggered by the contextual encounter between conditions of modernity and religion, this module will consider both European and world contexts.
Students will be encouraged to reflect on the ways in which their context, religiosity and, in some cases, ministry are shaped by (post) modernity and the prevailing secularisation of the societal order. Equally, students will be encouraged to explore the ways in which an awareness of current socio-religious realities can produce a fresh understanding of these issues.
This module is compulsory for students taking MA Contemporary Faith and Belief.
The assessment will comprise 1 assignment totalling 6,000 words.
The normal entrance requirement for the postgraduate programmes in the Cambridge Theological Federation is a first- or good second-class honours degree in a relevant subject. Examples would include Ethics, Philosophy, Theology, or other related subjects.
The CTF will also consider graduates in other disciplines who may also be admitted to the programme on a case by case basis. The CTF will also take seriously, on a case by case basis, applications from candidates without an appropriate undergraduate degree but that can demonstrate significant relevant experience, such as within professional or ministerial roles, especially for candidates who have not had the opportunity to engage in formal higher education before.
Shortlisted applicants will be interviewed by the House they have applied to. The Federation reserves the right not to admit applicants who do not satisfactorily demonstrate their motivation or ability to fit into the learning community of the chosen Federation House. Applicants can only be admitted if the interview confirms their teachability, and if there is clear indication that they are able to establish and maintain meaningful learning relationships with their tutors and fellow students.
English Language requirements
Our standard entry criteria for postgraduate courses is IELTS 6.5 or equivalent, with nothing lower than 5.5 in any of the four elements (listening, speaking, reading and writing).
We also accept the following English language tests as equivalent to IELTS 6.5 with 5.5 in each element:
ETS TOEFL iBT with 88 overall and a minimum of 17 in Writing and Listening, 18 in Reading and 20 in Speaking
Pearson PTE with 61 overall and a minimum of 51 in all components.
However, students requiring visas to study full time in the UK should note that the government will only accept an IELTS result as evidence of meeting the English language requirement.
Our degrees validated by Anglia Ruskin University are offered through the following six of our member institutions. Email any questions you have to the Director of Studies.
Costs are on our fees page.
Application forms are available from our applications page.